When and Where Is The Wayne County Mini Maker Faire?
The 2nd Annual Wayne County Mini Maker Faire is being held on Saturday, May 19, 2018 at The University of Akron Wayne College in Orville, Ohio.
Orville is located about 20 miles southwest of Akron and is home to the J.M. Smucker Co. The college is really easy to find at 1901 Smucker Road.
Admission and parking are free! The Faire is open from 10am to 3pm. With plenty of inside and outside activities, the Faire is held rain-or-shine
What is the Wayne County Maker Faire?
It's part science fair, part county fair - a gathering of fascinating, curious people who enjoy learning and who love sharing what they can do with others. Celebrating the Maker Movement, the Faire is a family-friendly showcase of invention, creativity, and resourcefulness.
Maker Faire is an all-ages gathering of tech enthusiasts, crafters, educators, tinkerers, hobbyists, engineers, science clubs, authors, artists, students, and commercial exhibitors.
All of these "makers" come to Maker Faire to show what they have made and to share what they have learned.
It's a place to explore new ideas and new technologies. There's something for everyone!
What is a Maker?
It's pretty simple. All humans, by their very nature, are makers.
If you build, create, invent, produce, author, compose, or construct anything, congratulations!
You are a maker!
Where Can You Get More Information?
You can visit the Wayne County Mini Maker Faire website or Facebook page for up-to-date information on the day's activities.
As for us here at Redwood Technology, we're extremely proud to be participating as a maker this year demonstrating our SpeakToYourMind self-study flashcard software. Here's information about our booth and all of the interesting things you'll see when you visit the other Maker booths.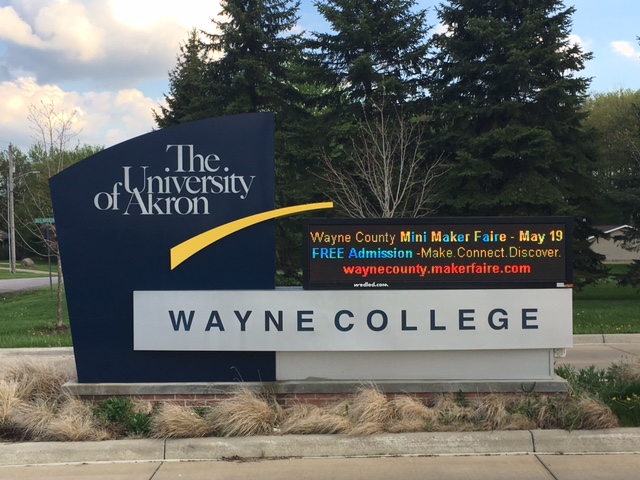 We'll look forward to seeing you! Stop by our booth and say hello. :)